WE INSTRUCT INDIVIDUAL SESSIONS BASED ON OUR CLIENTS' COMMUNICATIVE NEEDS - FOLLOW US ON SOCIAL MEDIA @ENGLISHALACARTE - WE ARE ENGLISH A LA CARTE, THE PERFECT MENU FOR YOUR ENGLISH APPETITE -
ACCENT REDUCTION PROGRAM FOR SPANISH SPEAKERS
US$ 300.00 | ONLINE LEARNING PROGRAM | 10 SESSIONS
Our
Pronunciation Enhancement & Accent Reduction Program
has been designed to help Spanish speakers reduce their native accent and improve their English pronunciation. This online program offers the perfect opportunity to master your communication skills with high-quality lessons, individual assessment, and support materials. Each sixty-minute lesson is professionally planned to suit your personal strengths, learning style, and professional needs. This program will help you sound more like a native speaker. You will learn the rules of how words are connected together so that your speech flows better and sounds more natural and more fluent. You will also learn more about which words to reduce and exactly how to reduce them.

60-Minute Sessions
10 Individual Sessions
2 Sessions Per Week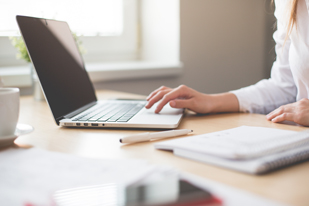 5 Weeks
Improve your communication skills in a simple way. Our teaching method combines four learning phases with emphasis on pronunciation.
Our learning program offers a well-organized study plan with pre-tasks and communicative activities that will enable you to develop confidence.
Each session is carefully designed to carry on specific activities to cover different pronuncation aspects such as linking sounds and pausing.
Online learning allows you to better organize your time. You can connect anywhere at any time and have 24/7 access to our virtual classroom.
You will learn on how to stop in between ideas to sound more fluent and persuasive.
You will learn the differences between spelling and stressing sounds.
You will learn on the rules of stressing words in order to create a natural rhythm.
You will learn on how to use intonation for intentional and emotional communication.
You will learn on streching final vowel sounds at the end of thought groups.
You will learn on how to connect sounds to make your communication smoother.
You will learn on how to reduce sounds to create a natural fluency when speaking.
You will learn on how to emphasize and mantain important final sounds.
Class Structure
Virtual Classroom
Online Sessions
Individual Assessment
We offer a teaching method that suits your learning style, personal strengths, and communicative needs.
You will have unlimited access to support materials, exercises, and video presentations via OneDrive.
Sessions can be taken online from anywhere around the world via Zoom Video Conferencing.
All sessions are designed to foster individual learning. It means you will be assessed on a daily basis.
Sessions have a communicative approach with emphasis on pronunciation, structure and speaking strategies.
Each student is given a virtual study room with an activity timetable for pre-tasks and presentations for every online session.
Sessions follow a four-phase learning style: pronunciation, presentation phase, study & practice lesson, and communication essentials.
Assessment focuses on session performance, idea organization, presentation skills, body language, and speaking strategies.
We specialize in one-on-one instruction


Contact us

for a free interview and program orientation
Corporación Vox Humana Internacional C.A. J-411073180 - All Rights Reserved 2017 - 2023